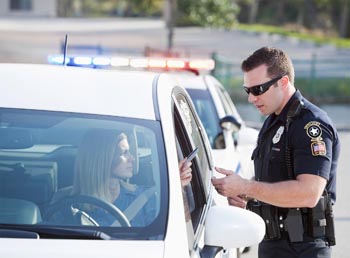 Courts We Serve in Ulster County, NY
Ulster County New York Traffic Courts
Have you received a ticket for speeding, a lane violation, unlicensed operation of a motor vehicle or other traffic violation in or Ulster County, New York? Before paying the fine, you should consider speaking with an experienced traffic violation lawyer about your case. Don't pay the ticket before you've spoken with a lawyer.
I am Jonathan D. Katz, an experienced lawyer who represents clients in all types of traffic violation cases. I have successfully reduced many moving traffic violation charges to non-moving charges, and obtained dismissals in others cases. In most traffic violation cases, I can represent you without the need for you to appear in court.
If you're concerned about your insurance premiums, your motor vehicle points, your driving record or any issues related to your traffic citation(s), call my New York office for a free consultation. Whether you're a local Ulster County resident, a New York driver, an out-of-state driver or even a Canadian driver, I can help you with your New York traffic tickets.
My Office Handles Cases for the Following Ulster County, New York Traffic Courts
I Handle Cases for Motor Vehicle Violations on these New York Roads
If you've been stopped for a motor vehicle violations on any of these roads, I can help you:
NY Routes
52
54
55
199
212
213
214
299
The Types of Motor Vehicle Cases I Handle
I handle to the following types of cases:
Speeding
Driving with a Suspended or Revoked License
Driving without a License
Driving without Insurance
High-Speed Tickets
Cell Phone Tickets
Commercial Drivers Licenses
Repeat Offenders
Illegal lane changes
Faulty equipment
Running a red light
Failure to yield
Other traffic violations, including DUI/DWI
I handle cases for New York and out of state drivers. I handle cases for car drivers, truck drivers and commercial drivers.
What Happens in a New York Traffic Court?
I'll work to negotiate your charges before trial. In many cases, the charges can be reduced or even dismissed before trial. A local New York lawyer, like myself, can improve your chances of success. If a negotiated deal can't be worked out, I'll defend your claim by making sure the prosecution cannot properly prove their case and I'll assert all the appropriate legal and factual defenses. I'll also follow through to make sure all the appropriate agencies and business are aware of any reduction or dismissal of the charges.
Please review my FAQs for a list of commonly asked questions.
Contact Us, Skilled New York Traffic/Speeding Ticket Lawyers
A speeding ticket and other traffic violations can put points on your driver's license. Too many points can lead to an increase in your insurance premiums and the possible suspension of your license. Before you pay a traffic fine in Denning, NY, contact us, or call my office at (866) 938-8498.
I will have empathy for your situation. I understand the distress of being stopped by the police. I'll explain the traffic court process and the possible consequences including all of the financial costs. In most cases, you do not have to appear in court. As your lawyer, I can stand in your place in court and in negotiations. Most importantly, I'll explain how I can help you. I may be able to reduce your ticket to a lesser charge, or get it dismissed.