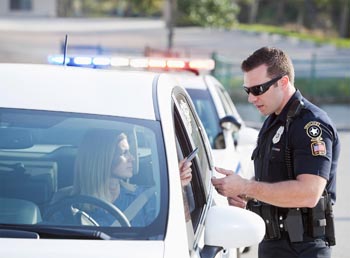 CDL Speeding Ticket Lawyer in Ulster County, NY
CDL Traffic Lawyer
At some point or another, most drivers may face a situation where they are pulled over and ticketed for a moving traffic violation. In Upstate New York, it's important to speak with a knowledgeable Ulster County NY commercial driver's license lawyer who can explain your rights and possibly get your ticket reduced or even eliminated.
Whether you are the driver of a car, truck or commercial vehicle, if you have been ticketed and charged with a traffic violation, contact Jonathan D. Katz, Esq. I'm an experienced traffic attorney and I know the traffic laws and court personnel in Ulster County. If you received your ticket on routes 87, 32, 28, 9W, 209, 17, 84 or either side of Route 9, or any other roadway in Upstate New York, contact us.
I'll work tirelessly to get your charges reduced or dismissed.
Types of Speeding and Moving Violations I Handle
At my practice, Jonathan D. Katz, Attorney at Law, I represent clients in all types of Ulster County New York traffic violation cases, including:
Illegal lane changes
Faulty equipment
Running a red light
Failure to yield
And other traffic violations
Violations are Specific to the Type of Vehicle You are Driving
Truck
Trucks have specific motor vehicles laws that have to be followed. Typical violations include:
Overweight
Over-length
Equipment violations
Unsecured load violations
Off truck route violations
Log book violations
If you depend on driving a truck to make your living, even one motor vehicle violation can have a negative impact on your ability to do your job. Additionally, the owner of the truck can also be held liable in some instances. I have experienced defending and winning cases for truck drivers and truck owners.
Commercial Driver's License (CDL)
New York requires certain drivers to have a commercial driver's license. This means that, in order to drive some trucks, buses, vans, etc., the driver must be properly trained and tested to make sure they have the skills to operate those vehicles. The extra protection focuses on the type of vehicle being driven and requires that drivers be properly trained.
If you drive a school bus drivers, tractor trailer, hazardous material vehicle, tank, and others, and you've received a traffic ticket, you are at risk for fines, points and maybe losing your CDL. If that happens, you will also be looking for other work!
A CDL is earned and granted state-by-state. However, if your CDL is in jeopardy in New York, and it gets taken away, you won't be able to use it elsewhere. Additionally, points on your CDL issued by a New York traffic court transfer to your out of state license.
Talk to Me About Protecting Your CDL
You worked hard to earn your CDL and it's helping you earn a living. If you've received a traffic ticket in New York that is putting your license and livelihood at risk, contact us. I'm Jonathan D. Katz, Esq. and I'm an experienced, knowledgeable New York traffic attorney. I understand traffic laws in Ulster and Orange counties and I know the people who work in local courts here. Many others have hired me to help them get tickets reduced or dismissed and save their CDLs. Put my experience to work for you and I'll work to help save you money and time.