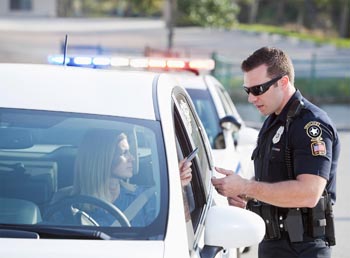 Traffic Ticket Law Firm in Ulster County, NY
New York Traffic Lawyer
When experience matters, contact the firm.
Ulster County and the surrounding New York communities are wonderful places to live, work and play. In fact, this region's close proximity to Niagara Falls, the Finger Lakes and Canada make it a popular vacation destination, as well. However, there's little that can ruin your day more than being stopped, pulled over and ticketed for a traffic violation.
If this happens, you can depend on the knowledge and experience of New York traffic lawyer Jonathan D. Katz. For more than 36 years, he has been representing drivers, like you, who have been charged with speeding, reckless driving, or driving without a license and other traffic violations.
Experience and Knowledge Matter
When it comes to traffic law in Ulster County, NY, Jonathan D. Katz knows the courts, the judges, prosecutors and has an excellent understanding of complex NY traffic laws. He will work tirelessly to get your traffic ticket reduced or even, when possible, dismissed.
In most cases you do not have to appear in court. If you are considering paying the ticket because you are from out of the area or are too busy to appear in local court in Ulster County, New York and the Mid-Hudson Valley, you need a traffic attorney who will stand in your place in court and in negotiations.
When experience matters, contact us for a free consultation.
STOP! Don't pay the ticket before talking to us. Paying the traffic ticket means you are pleading guilty! If you plead guilty, you can't change your plea later. Plus, you will face points on your license, hefty fines and you may lose your license or go to jail if the charges are severe enough to warrant those penalties.
Don't take chances with your license and ability to make a living. Jonathan D. Katz has represented many drivers, like you, who have been stopped and ticketed for a variety of driving offenses including DWI, driving without insurance, driving while using your cell phone or texting, or commercial drivers license charges, and others.
Call Today for a Free, Initial Consultation to Discuss Your NY Traffic Tickets
For more than 36 years, NY traffic lawyer Jonathan D. Katz has helped countless drivers get their traffic tickets dismissed or reduced — saving time and money. Call (866) 938-8498 or contact me by e-mail to arrange your free consultation today.