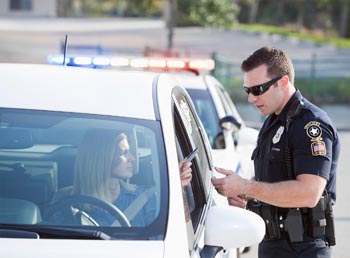 Traffic Ticket Lawyer in Gardiner, NY
Speeding Ticket Lawyer
Where is Your Case Heard?
Gardiner Town Court
2340 Route 44/55, PO Box 289,
Gardiner NY 12525
Phone: 845-256-0017 ext 106
Gardiner Town Court Website: http://www.townofgardiner.org/Town_Court.cfm
In most cases you do not have to appear in court. As your traffic ticket lawyer, I can stand in your place in Gardiner Town Court and in negotiations. Most importantly, I'll explain how I can help you. The cost of fines and increased insurance premiums on speeding violations in New York can be unaffordable. The amount of money for substitute transportation substantial. If you lose your job, you can lose your livelihood. I may be able to reduce your ticket to a lesser charge, or get it dismissed. Don't pay the ticket until you've spoken with a lawyer. I've been helping people with traffic cases, in Ulster County, for 36 years.
If you're concerned about your insurance premiums, your motor vehicle points, your driving record or any issues related to your traffic citation(s), call my New York office for a free consultation. Whether you're a local Ulster County resident, a New York driver, an out-of-state driver or even a Canadian driver, I can help you with your tickets. Some of the key roads in Gardiner, NY are Routes 19, 44 and 45. If you were charged for a violation on one of these roads or any local roads, I can help you fight your ticket charges.
I can help you if you've been charged with:
Speeding
Driving with a Suspended or Revoked License
Driving without a License
Driving without Insurance
High-Speed Tickets
Cell Phone Tickets
Commercial Drivers Licenses
Repeat Offenders
DWI/DWAI/DUI
And Other Traffic Violations
Don't plead guilty. Use an experienced New York traffic lawyer
Learn More About Going to Gardiner Traffic Court
The three main people involved in a Gardiner traffic court case are the police officer, the lawyer and the judge. Sometimes, there is also a prosecuting lawyer. Before the case begins, I will negotiate with the police officer and sometimes the prosecutor to see if there's a way to:
Reduce the charges to a lesser offense such as a non-moving violation
Reduce the charge to one with less points
Merge the tickets – some officers write lots of ticket when one ticket is really the main violation
Dismiss improper or unprovable charges
My experience trying numerous cases, handling prior negotiations with the same officers and prosecutors and trying cases before the same judges gives me a negotiating edge. It help me phrase the legal and emotional arguments.
You Have a Right to Assert Your Defenses
If the defenses are factual, it helps if you appear. Most defense are legal, so you don't have to appear. A lawyer can assert the legal defenses. The defenses will differ depending on the actual charge, what the police officer/prosecutor can really prove and the facts of the case.
If You're Found Guilty of all or some of the Moving Charges
The NY DMV (Department of Motor Vehicles) will be notified, place the charges on your record and forward notice of the convictions to your home state or country – if there is reciprocity
You'll have to pay the fine, penalty and court costs
Your insurance rates will probably increase when the insurance company gets notice of the convictions
Your license may be suspended or revoked
Any tickets that you win (through dismissal, a finding of not guilty or a reduction in the charges) will be cleaned from your record. If you advanced court costs, your costs should be returned
Contact a Skilled Gardiner, New York Traffic/Speeding Ticket Lawyer
A speeding ticket and other traffic violations can put points on your driver's license. Too many points can lead to an increase in your insurance premiums and the possible suspension of your license. Before you pay a traffic fine in Gardiner, contact the law firm of Jonathan D. Katz, Esq., or call my office at (866) 938-8498 for a free consultation.
I will have empathy for your situation. I understand the distress of being stopped by the police. I'll explain the traffic court process and the possible consequences including all of the financial costs. In most cases, you do not have to appear in court.