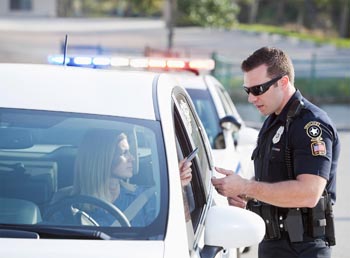 Traffic Ticket Lawyer in Wawarsing, NY
Speeding Ticket Lawyer
Where is Your Case Heard?
Wawarsing Town Court
108 Canal Street, PO Box 671,
Ellenville NY 12428
Phone: 845-647-7800 ext 1
Wawarsing Town Court Website: http://townofwawarsing.sharepoint.com/Pages/TownofWawarsingJusticeCourt.aspx
In most cases you do not have to appear in court. As your attorney, I can stand in your place in Wawarsing Town Court and in negotiations. Most importantly, I'll explain how I can help you. The cost of fines and increased insurance premiums on a moving violation in New York can be substantial. The cost of public transportation expensive. If you're a commercial driver, losing your license means losing your livelihood. I may be able to reduce your ticket to a lesser charge, or get it dismissed. I've been helping people with traffic cases in Ulster County NY for 36 years.
If you're concerned about your insurance premiums, your motor vehicle points, your driving record or any issues related to your traffic citation(s), call my New York office for a free consultation. Whether you're a local Ulster County resident, a New York driver, an out-of-state driver or even a Canadian driver, I can help you with your tickets. Don't pay the ticket before you've spoken with a lawyer.
Did You Get Stopped on US Routes 44 or 209, or NY Route 52?
If so, I can help you with charges of:
Speeding
Driving with a Suspended or Revoked License
Driving without a License
Driving without Insurance
High-Speed Tickets
Cell Phone Tickets
Commercial Drivers Licenses
Repeat Offenders
DWI/DWAI/DUI
Don't plead guilty. Use an experienced New York traffic lawyer.
What Happens in Wawarsing Town Traffic Court?
I'll negotiate before trial – The three main people involved in Wawarsing Town traffic court case are the police officer, the lawyer and the judge. Sometimes, there is also a prosecuting lawyer. Before the case begins, I will negotiate with the police officer and sometimes the prosecutor to see if there's a way to reduce the charges to a lesser offense such as a non-moving violation, to reduce the points, to merge multiple offenses into one offense, or to eliminate the charges altogether.

I'll try the case – If a negotiation can't be reached, the police officer and the prosecutor have the burden of proving their case beyond a reasonable doubt. The police officer is required to appear. Even in traffic court cases a defendant, through counsel, has the right to question the witness against him, to make sure the officer proves his case through evidence that he directly knows.
Having Experience in the Local Court System Makes a Difference
Through my experience trying numerous cases, I know the factual and legal arguments to make that can help persuade the police officer and the prosecutor. I also know, because of prior work with many of the officers and prosecutors, where they are likely to bargain and where they're not. It helps to know which arguments, which weaknesses in the government's case and which defenses the local judge is going to sway his decision.
If you're found guilty of any charges, those charges may be forward to the state or country that issued your license:
You may have to pay a fine, penalty or court costs – If the charges have been reduced, you will have to pay much less. That's one of my aims (other than having the charge dismissed) – to reduce the consequences

Your insurance rates may increase – especially if moving violations are involved

Your license may be suspended or revoked
Contact a Skilled Wawarsing Town, New York Traffic/Speeding Ticket Lawyer
A speeding ticket and other traffic violations can put points on your driver's license. Too many points can lead to an increase in your insurance premiums and the possible suspension of your license. Before you pay a traffic fine in Wawarsing Town, NY, contact my law firm, or call my office at (866) 938-8498 for a free consultation.
I will have empathy for your situation. I understand the distress of being stopped by the police. I'll explain the traffic court process and the possible consequences including all of the financial costs. In most cases, you do not have to appear in court.