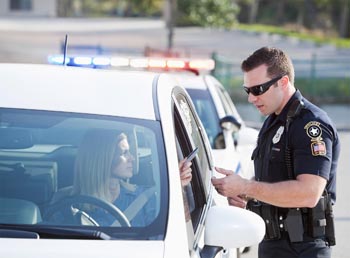 Testimonials
A Real Letter From Richard Feder of Fort Lee New Jersey
When hiring an attorney one of the things that is most important is that first phone call to the office.I spoke to a woman named Susan who made me feel so comfortable,understanding an able to calm me down.This was a serious situation which she took care of called me back twice,when does that happen?.. Susan took care of everything.. Great experience ...If your in need of a great attorney with an amazing staff call them you will NOT be sorry...
Richard Feder
---
I was provided with extraordinary service regarding a speeding ticket for a very low price. The firm is very experienced, friendly and effective. As an attorney myself, I could appreciate the skill they have in this area of the law.
Andrew Stone
---
Jonathan and Liz were a pleasure to deal with. They were very attentive from the first call and kept me informed of the legal process every step of the way. I received the best representation and the best result possible. There was a reasonable flat fee and there were no hidden costs. I highly recommend their services!
S.J.
---
Delivered benefits (reduced points, fines)
Good customer service: questions always quickly; communications to the point.
M.S.
---
The best thing was not having to be involved in the whole process. I live several hours away from where I received the ticket and being a working single mom it was pretty much impossible for me to have to go to court. I appreciated that the process went very smoothly and required minimal time and effort from me.
P.N.
---
Everything was taken care of professionally and promptly.
B.J.
---
The process from the beginning was very professional. Liz was very helpful and very polite.... and the best part was that we had a very favorable outcome.
Thanks Again
P.E.
---
Very helpful guiding me through the process. Your staff went the extra mile and really made me feel like I was being taken care of. Thank you so much for helping me with my ticket!
M.C.
---
Everything your the man!!
David Vining
---
You guys are professional and have helped me understanding the legal situation, weigh out the pros and cons for pursuing further actions , and implemented the most effective actions to solve my problem.
L.P.
---
I liked that there was always transperancy throughout my case.
Genevieve Herring
---
Very professional
Ferat Arifov
---
Jonathan and his entire office staff were always quick to answer any questions or concerns, and always with a friendly and reassuring manner. They were also able to get me the best possible resolution to my situation that I could have hoped for!
W.J.
---
Treated me as well as the situation with the utmost respect and professionalism.
B.T.
---
I found that the office assistants were extremely helpful and was very impressed with the results of my 2 cases.
H.C.
---
Answers promptly.
R.B.
---
The service from the staff was quick and professional. I got a good result and was thrilled with the way I was treated. I would highly recommend this office.
Konstantine Malafis
---
Jonathan is knowledgeable, courteous, and ethical. His office staff are friendly and helpful.
Lori Espie
---
Jonathan Katz has given excellent legal advice and has my best interest at heart. I wouldn't hesitate to refer him to other individuals that are in need of legal services. His fees are fair and his services are experienced.
Mario Riccardi