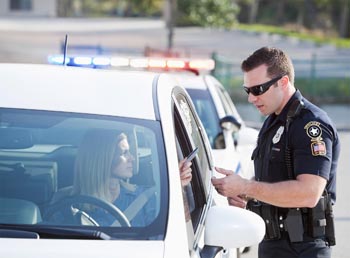 Your Rights in Ulster County New York Court
Your Rights in Ulster County New York Court
Have you been cited for a traffic or speeding ticket in Ulster County, New York? Were you driving on Route 9W, 17, 28, 32, 84, 87 or either side of Route 9 (North or South)? You are likely facing a steep fine and worse – if this is not your first offense. However, you have rights and you need an experienced traffic lawyer on your side. I'm Jonathan D. Katz., Esq., and I want to put my expertise in handling traffic law in Upstate New York to work for you.
Know Your Rights
You Have the Right to Hire to a Lawyer – If you hire a lawyer, you may not have to appear in court. I am a skilled Ulster County New York Lawyer and I've had significant success in getting traffic tickets reduced or dismissed. I may be able to save you fines, penalties, skyrocketing insurance premiums and your license.

You Have the Right to Plead Not Guilty – I recommend that you plead not guilty to preserve all your rights, defenses and options. Talk to me before you take any action on the ticket. (If you pay the ticket, you've plead guilty!)

You Have the Right to Negotiate Changes or to Negotiate a Dismissal – Tickets can be negotiated for a variety of reasons. An experienced lawyer knows how to negotiate or even obtain dismiss the charges. I've helped many other people, like you, negotiate their charges.

You Have the Right to Hear the Evidence Against You – The prosecution has to prove its case. You have a right to know the charges against you and to listen to and hear what the police officer says. You have a right to see any documents that are being used against you. I'll be right by your side as you review the evidence.

You Have the Right to Cross Examine the Witnesses, Including the Police Officer – You have the right to challenge any tests the officer conducted and to question the police officer as to what happened. Cross-examination is an art. As a skilled New York traffic lawyer, I know which questions to ask, how to ask them and which questions to avoid.

You Have the Right to Present a Defense – The police officer's testimony can be challenged factually and legally. However, legal arguments permit you to challenge how the police did their job. Many people don't realize this. I will examine the facts of the case and challenge anything we can.

You Have the Right to a Presumption of Innocence – All defendants are presumed innocent. Just because you were ticketed doesn't mean you were guilty of anything. I work on behalf of my clients to prepare a case that will get the ticket reduced or even dismissed.

You Have the Right to Require that the Proof Against You Means Guilt Beyond a Reasonable Doubt – Traffic court is no different than any other court. The judge must hear both sides and believe that you are guilty – beyond a reasonable doubt. Even if the charge was speeding other traffic violation. As your attorney, if I can present doubt, I'll do my best to get your ticket dismissed.
Contact Us Today for Your Free Consultation with a NY Traffic Attorney
Most people don't understand how traffic laws work. They feel if they have been stopped by a police officer and ticketed, they have no choice but to pay the ticket and plead guilty. Not true! If you have any defense, I'll find it and present it on your behalf to get your ticket reduced or dismissed entirely.
Before you pay a traffic fine, contact us. I will explain the traffic laws pertaining to your situation and I'll put my knowledge of the traffic courts in Ulster and Orange counties to work for you. You may not even need to appear in court. On most occasions, I can stand in for you.