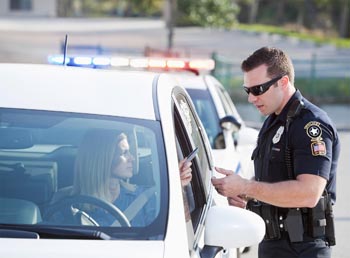 Don't Plead Guilty To a Traffic Ticket in Ulster County, NY
Don't Plead Guilty to a New York Traffic Violation
Have you received a ticket for speeding, a lane violation, or any other traffic violation in or around Ulster County, New York? Before paying the fine, you should consider speaking with a lawyer about your case. I'm Jonathan D. Katz, Esq., and I represent clients who have been stopped on U.S. Routes 9W, 92, and 209; Interstate 287 and NY routes 19, 28, 32, 42, 44, 45, 46, 47, 52, 54, 55, 199, 212, 213, 214, and 299.
Paying the Fine is the Same as Pleading Guilty
Some tickets can be paid online. Other tickets have to be paid through the local courthouse (in person or through the mail). Others can be paid at the local Department of Motor Vehicles. Sometimes you can pay the ticket by pleading guilty with an explanation. The explanation may help to reduce the fine. Regardless of the way you pay the ticket, paying the ticket is an admission that you're guilty.
You Can't Contest the Ticket Later
If you plead guilty and later discover that you had a defense or that you want to assert a defense because your insurance rates increased, you're stuck. If you plead guilty, you lose any future rights to contest the ticket. You should consult with a lawyer who can explain your rights, explain your defenses and explain your options.
Severe Consequences for Traffic Violations
Motor vehicle conviction on your record – Violations can stay on your New York record for 18 months. Additionally, most states have reciprocity laws with New York.

Points – You get points for moving violations and other violations. Some additional point considerations are:

Speeding: 3-11 points depending on how fast over the speed limit you were going.
Other violations typically range from 2 to 5 points.
One of the newer violations is texting while driving which is worth 5 points.
If you get too many points you may lose your license.
If you acquire 11 points or more during an 18 month period, the New York Department of Motor Vehicles may suspend or revoke your license.

Fines, Penalties, Court Costs, Driver Assessment Fees and Surcharges.

Insurance Premiums – A bad driving record can significantly raise your rates or even preclude you from getting insurance.

License Suspension – Your license may be suspended for a set period of time or indefinitely.

License Revocation – License revocation is for more severe violations than suspension. The length of time you can't drive is normally longer and your ability to get your license back or get a new license more difficult.
Contact a Skilled New York Speeding Traffic Ticket Lawyer Before You Consider Pleading Guilty
A speeding ticket and other traffic violations can put points on your driver's license. Too many points can lead to an increase in your insurance premiums and the possible suspension of your license. Before you pay a traffic fine, contact us to discuss your case. I'm Jonathan D. Katz, Esq. and I invite you to meet with my firm for a free initial consultation. We will discuss your case, the traffic court process and how I may be able to get your ticket reduced or even dismissed.
Don't worry about having to return to Upstate New York to appear in court. In most cases, I can be there on your behalf. If you are from Canada or out of the area, this can save you time and money. Contact us before paying the ticket!