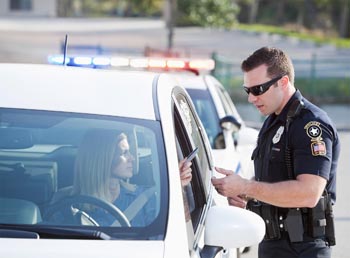 How To Choose The Right Traffic Lawyer in Ulster County
How to Choose a New York Traffic Lawyer?
If you've been cited for a motor vehicle violation, you may very well have many concerns. Will my insurance premiums go up? Will I have to pay court costs and fines? How many points will I have if I'm found guilty? What will happen to my right to drive? Choosing an experienced New York traffic lawyer to manage your case should be Priority 1.
Here are some of the key factors to consider when hiring your Ulster County New York traffic lawyer:
What Experience Does the Lawyer Have in Traffic Court Cases?
Find out how many traffic court cases the lawyer has handled and learn what types of violations the lawyer has been successful handling. What results have been obtained and what percentage of cases have been won or successfully plea bargained? You have a right to know the answers to these questions.
What Experience Does the Lawyer Have in the Specific Court Where Your Case Will Be Held?
It's important for a lawyer to know the local rules and people in the place where the case will be heard. Let's face it: who you know, in many cases, is important to success. A lot of legal work involves psychology. If your lawyer knows the players and the court, you will have an advantage.
Are There any Testimonials?
While clients are not required to give testimonials, many do. A lawyer with years of experience will normally be able to point to clients who liked his work and are happy to offer a referral.
What Authority Does the Lawyer Have to Show He's Uniquely Qualified?
Does the lawyer have blogs or articles on his website? Has the lawyer given lectures on traffic law? Many traffic lawyers in Ulster and Orange counties know traffic law. What's special about the attorney you are considering hiring to represent you? Find out.
Which Law School Did the Lawyer Attend?
Did the lawyer go to a reputable law school? Has the lawyer taken continuing legal education courses to stay current?
Speak to a Skilled New York Speeding Ticket Lawyer for Free
A speeding ticket and other traffic violations can put points on your driver's license. Too many points can lead to an increase in your insurance premiums and the possible suspension of your license. I'm Jonathan D. Katz, Esq., and I am uniquely focused on representing people who have received traffic tickets in Upstate New York.
Don't Pay the Ticket Before Talking to Us
I invite you to contact us for a free consultation. I understand that getting stopped by the police and being ticketed can feel embarrassing and be upsetting – especially if you feel you were wrongly ticketed. Let's talk; I will explain the traffic court process and financial costs associated with fighting your ticket. In most cases, you do not have to appear in court. As your lawyer, I can stand in your place in court and in negotiations. This is especially important if you live out of the area and got stopped just passing through.
I will work tirelessly to get your ticket dismissed or reduced to a lesser charge that comes with fewer (or no) points, cheaper fees and more. Don't pay the ticket without talking to me.